Article: What is a tooth gem & how much does it cost?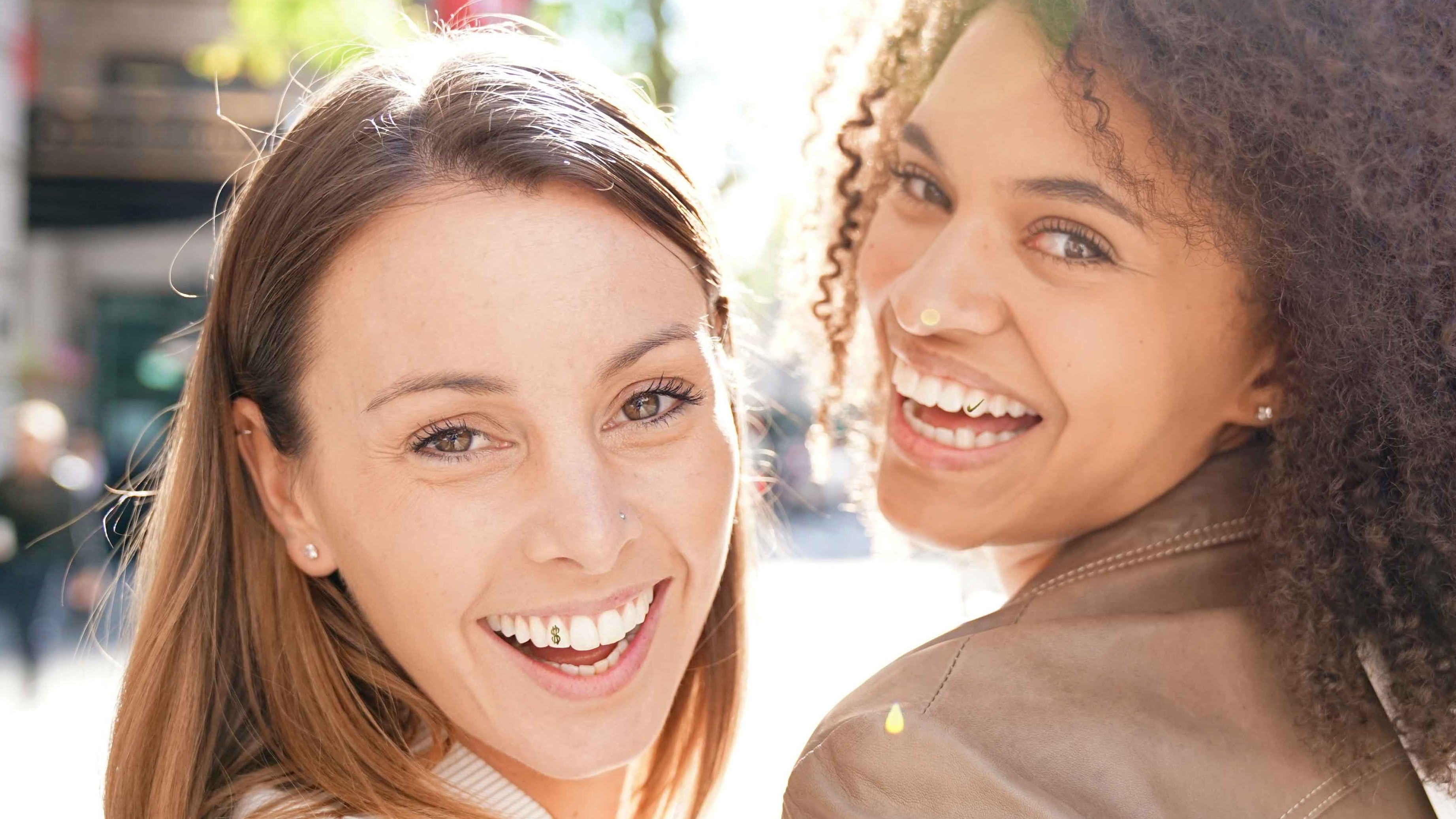 What is a tooth gem & how much does it cost?
Celebrities like Bella Hadid, Kendall Jenner, Hailey Bieber, Rosalía  Drake, and Beyonce are showing off their tooth gems, turning a modern accessory into a trendy fashion statement that everyone can try!


If you are interested in purchasing your own tooth jewelry, we will help you choose the best products for your budget. But before we dive into some of the most frequently asked questions about tooth gems, we want to address the No. 1 concern that most people have when they consider tooth jewelry for the first time: 


What is a tooth gem & how much does a tooth gem cost?
 Twinkles Dollar Sign Tooth Gem - 22K Gold Learn More>>
 Twinkles Tick-mark Tooth Gem   - 22K Gold Learn More>>
What is a tooth gem?
A tooth gem is a jewel that can be attached to your teeth by a dentist, dental hygienist, qualified tattooist, or participating beauty salon. As tooth gem professionals, their only goal is to make sure that your jewelry is applied correctly; tooth gems are temporary, will not cause any permanent damage to your teeth, and can be removed easily and painlessly at a dentist clinic. Plus, they are beautiful to look at and will add a sparkle to your smile!

Click here to find a tooth gem clinic in your area >>

Our tooth gems are made of solid gold, real diamonds, and sapphires, and feature different shapes and symbols. We also offer high-quality Swarowski branded crystals that are made for oral use. They do not contain toxic metals, such as led or nickel, and come in a wide range of colors and sizes.
Fun Fact: Tooth gems can last for a long time! We have customers who have worn their tooth jewelry for over 20 years, but you can go and change it at the dentist's office if you want a new design.
How much does a tooth gem cost?
Like many forms of jewelry, tooth gem costs can vary based on the materials that are used. Tooth gem costs can range from $31-$100+ USD for high-quality metals and crystals; this does not include the cost of going to a qualified clinic to have the jewels applied to your teeth.

Some tooth gems provides by other suppliers are made of lower quality material, which can cause problems if you want to wear them for long periods of time. That's why we are committed to selling high quality tooth gems that are made of solid gold, without led or nickel, to protect your oral health and promote a beautiful smile. We also know that this isn't something that you should DIY with any random glue– a professional tooth gem clinic will use high-quality adhesive that won't damage your teeth or hurt your oral health in the long run.

Twinkles Gold Heart Tooth Gem - 24K Gold Learn More>>
Twinkles Diamond Star Tooth Gem - 22K Gold Learn More>>
Twinkles Female Sign Tooth Gem - 22K Gold Learn More>>

But once the bonding process is done, you will be able to wear your tooth gem for a long time as long as you want to; this is one of the reasons that tooth gem costs are relatively low compared to other forms of jewelry. If you take care of your oral health and get regularly scheduled cleanings, there is no reason that you should not be able to enjoy your tooth jewelry for years to come!
The best tooth gems for your smile
Twinkles offers a wide range of high-quality tooth gems, from expertly crafted Swarovski ® crystal rounds to 24K solid gold gems. We have designed and crafted our tooth jewelry in Sweden for over 20 yeas.
Shop now to find the best accessories for your smile!


Related articles:
• How to wear diamond tooth gems: cost, trends, & fashion tips>>